How to make money on the Internet with PLR and an email list.
How to make money on the Internet?
This question is repeated very often and usually has thousands of answers.
All very diverse, some advise you to do online surveys, others say to invest in cryptocurrencies, speculate on the stock market or dedicate yourself to the "Forex" currency market.
There are also those who say that being a free Lancer is the best option.
I could go on talking and listing more and more ways to generate income.
But this time, we will talk about business, about building a system that allows you to generate income on automatic pilot.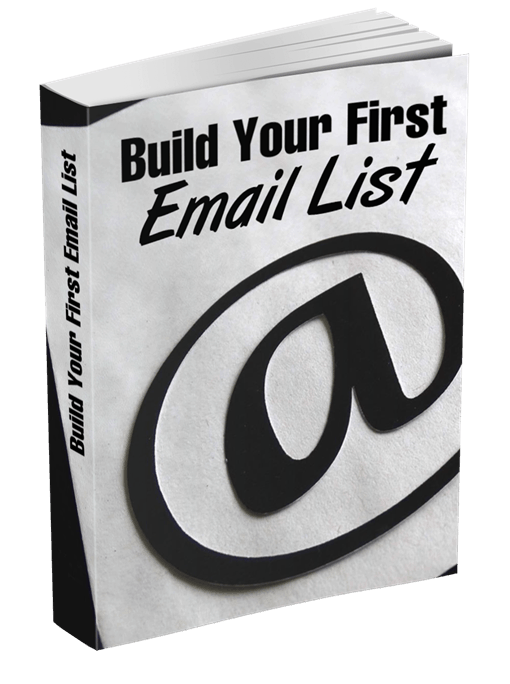 I will reveal a simple and simple way to make money professionally, using a very powerful tool to automate your business and 100% executable over the Internet.
In order to carry out this strategy, it is necessary to build a list of subscribers.
What is a subscriber list for?
A subscriber list is used for online digital marketing by email , and to build a private community, built around a topic of common interest to both the subscriber and the administrator of the list.
For example, if the topic is the game of golf, this list will be made up of people who are interested in golf, who play golf or are just starting out.
Therefore, the administrator feeds this post, with content related to golf.
This list serves 2 purposes.
To teach and help the subscriber and to do marketing with related products and generate income online.
How do you build a lucrative list to make money on autopilot on the Internet?
There is a tool called an autoresponder.
This fabulous software is capable of automating your business, practically by 90%.
The virtue of this tool is that it allows you to create capture forms, capture pages, automate the sending of newsletters and create a sequence of follow-up emails to all the people who register on your list.
All this process is done on autopilot.
Strategy to earn money from home or anywhere selling PLR, by email.
The strategy is very simple.
It is about building a list of a topic of interest to a target audience.
To attract audiences to your list, you need to have a platform to upload content.
This platform can be Facebook, Instagram, YouTube or a blog.
Once you have created a channel on YouTube, a profile on social networks or a blog.
You must create content and post frequently.
Let's suppose that you want to develop the topic of healthy eating and healthy life.
Then all your content should point towards the objective of the topic.
This is done to attract traffic.
However, there is a step that we have to execute before so that this traffic can be converted into a subscriber.
To do this, you must include a registration form on your page or blog. Ki
But this does not end here, you have to convince your visitor to leave their name and email.
This is done through a bribe, you give him something of value related to the topic of your blog or the content that the article is about.
Suppose the person clicked on a link where you are developing content that deals with vegan diets, then you should have a 12 or 13 page report where you propose 3 exquisite vegan diets to surprise your guests.
You give it to them in exchange for leaving their email and mail.
Then you send them valuable content and sell them PLR products or they can also be affiliate products. Do not
MailerLite, the best autoresponder for beginning entrepreneurs.
The software that I use to do my email marketing campaigns is MailerLite .
This is a very powerful tool that allows you to create the lists that you want, they do not restrict the quantity like other companies.
The free plan allows you up to 1000 subscribers and send 12000 emails per month.
For a beginner, this amount is more than enough to start generating income.
With this tool, you can create the best quality registration forms and capture pages and create email sequences.
The good thing is that you don't need to hire a special platform to create these pages.
It also allows you to upload automatic follow-up email sequences.
This is great, because all you have to do is create your marketing funnel.
I'm talking about your capture page, your lead magnet, and your follow-up email sequence.
Surely you are thinking that you cannot do the business because the plr products are in the English language.
But that's not a problem, and even if you don't believe me, it's much better if you're looking to do affiliate marketing in the Latin world.
As the product you bought is in English, and you want to promote it in the Latin world.
It is very simple, you can translate it into Spanish with the Google Translate tool.
Don't forget to check the grammar and adjust the meaning of the words.
Where and how to download free and paid quality PLR products to make money on autopilot on the internet.
One of the virtues of starting a business selling PLR items is that you can start without spending a single penny.
As you are reading, some of these pages allow you to download some quality premium products for free.
Others, in addition to paid products, have a good number of free products that you can download and use however you want.
You can search for those that fit your main product, translate it, customize the cover and put your name.
Within the content, you put affiliate links to Hotmart products and use it as a lead magnet.
You realize that you have no excuses to start your business selling PLR products and affiliate marketing.
Pages where you can buy PLR products
This time I am going to recommend 2 pages where you can buy good quality PLR products.
On these two pages you have the possibility to get free and quality products.
The first is plrfreeonline.com, this page for getting a free PLR eBook, Videos, Articles, which you can start your business online.
Before downloading the products I suggest you do a study of the niche you want to work with.
You can do this study by consulting the guide I wrote: How to make money with PLR products using a blog.
You also have the right to download 200 products free of charge, which you can use for your business respecting the rights granted by the license.
The second page is plr.me.com , this page is great since every month it allows you to download 2 products that are paid, completely free, yes, you must download them because the credits are not accumulative and you lose them.
The good thing about this page is that it has many products from all niches that you can use for marketing.
You want to discover more ways of how to make money with digital products click on this link.
I hope this content has served you, and of course my wishes are that you get a lot out of it.
If you liked the article, I'm going to ask you to share it, and leave me a comment.
You can also sign up for my list where I am always sharing valuable content.
I hope to see you soon, until a next article.
A hug and much success.
Nestor Beltran.
Author of Blog and Money.